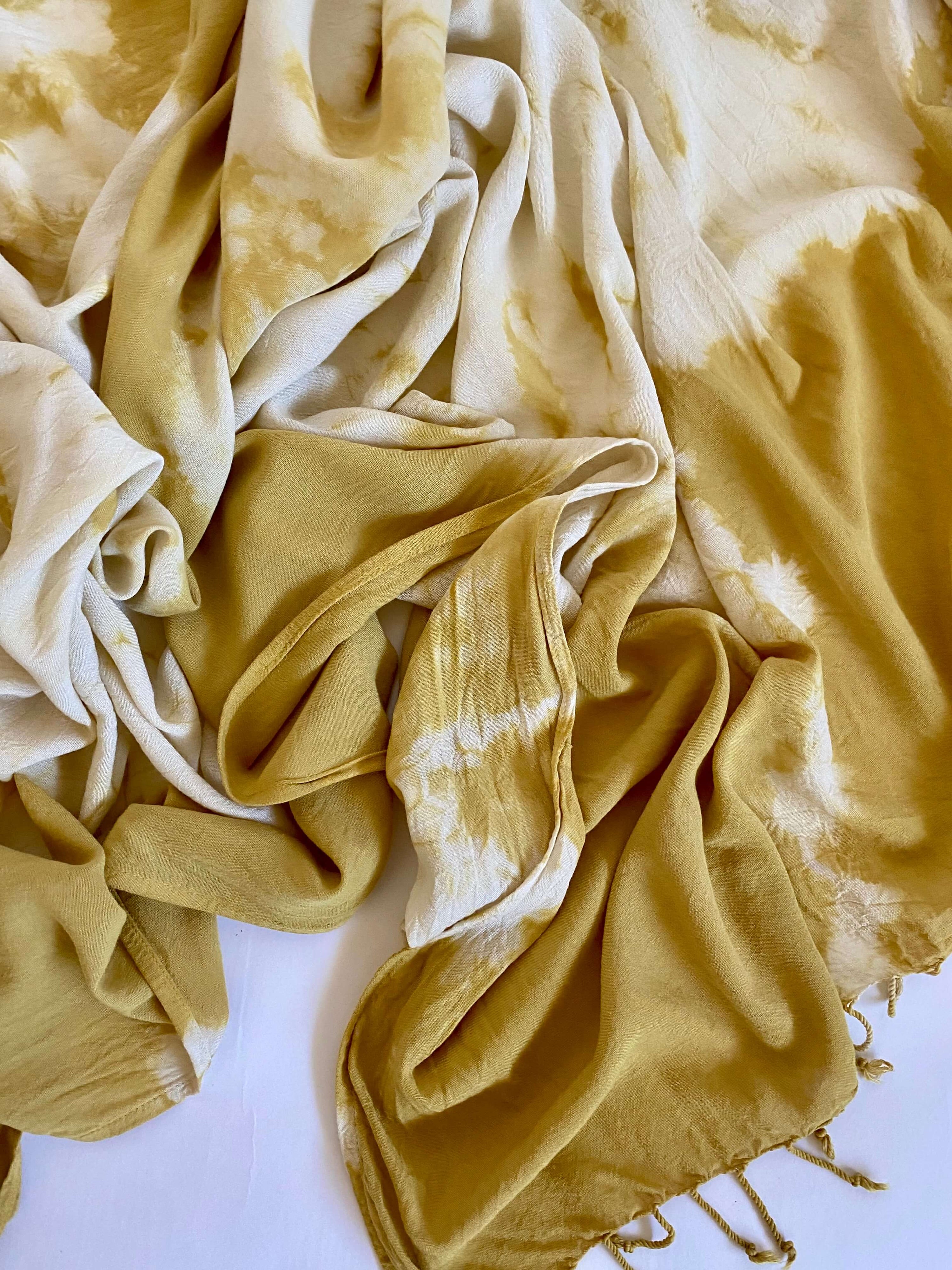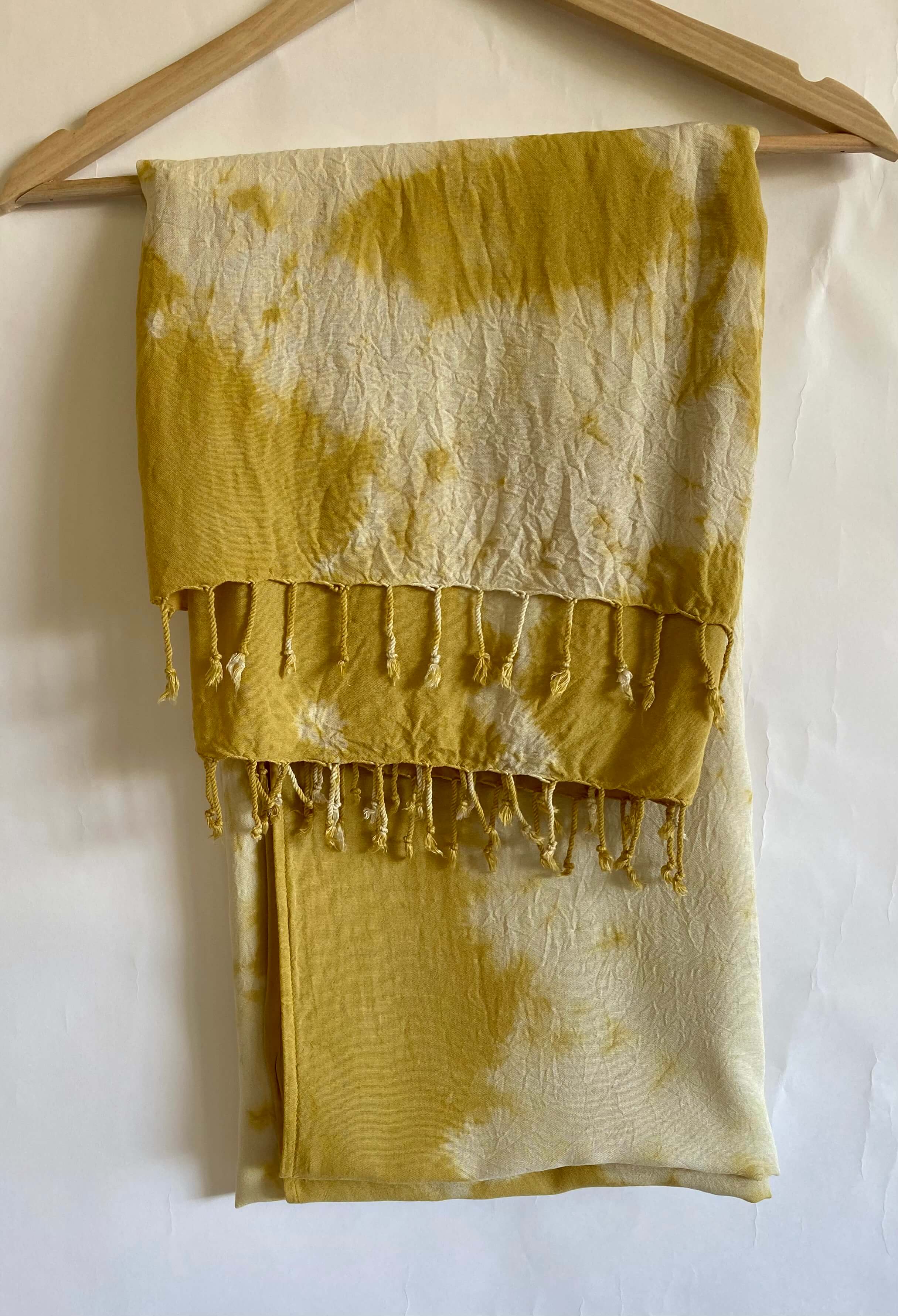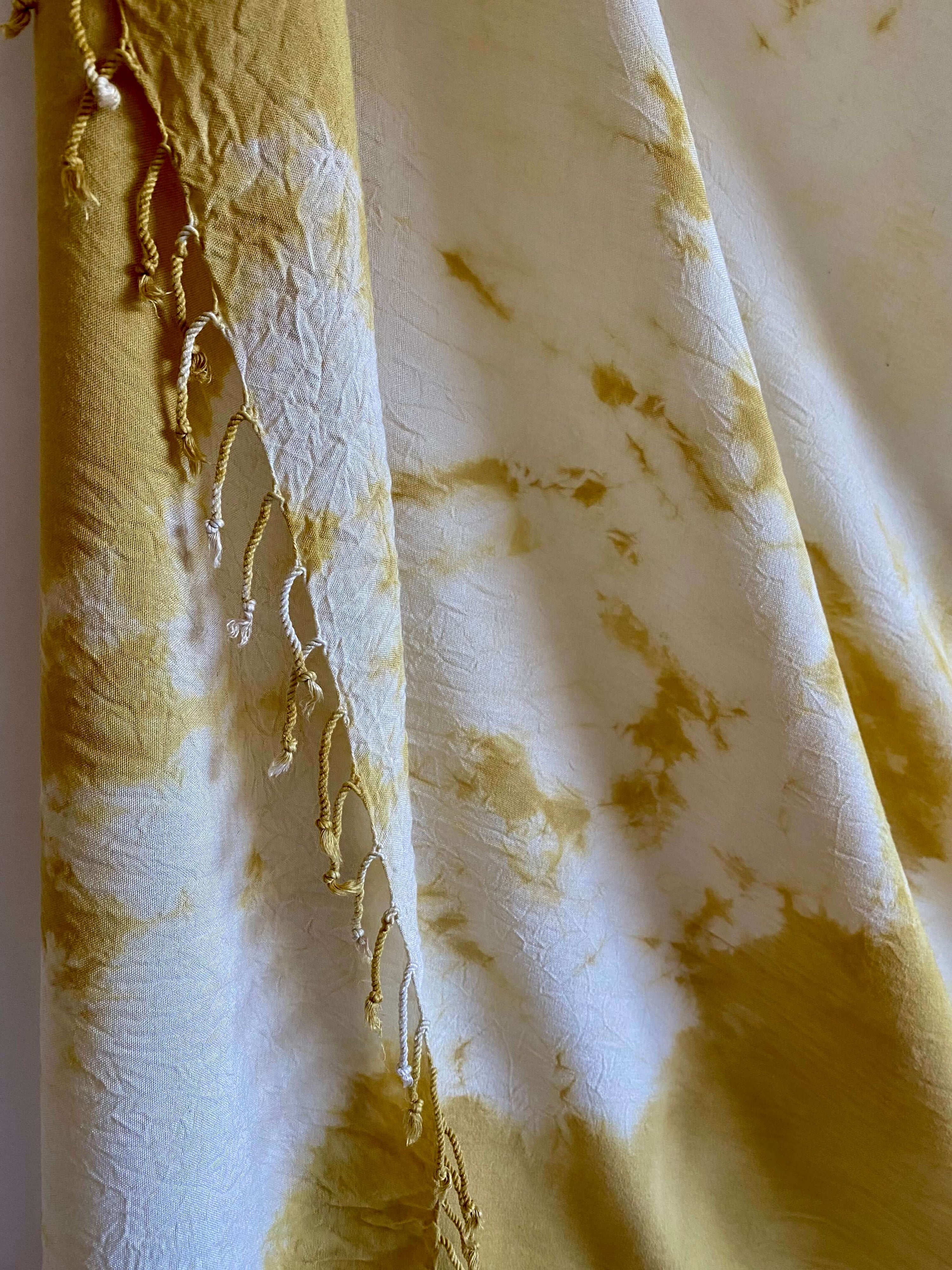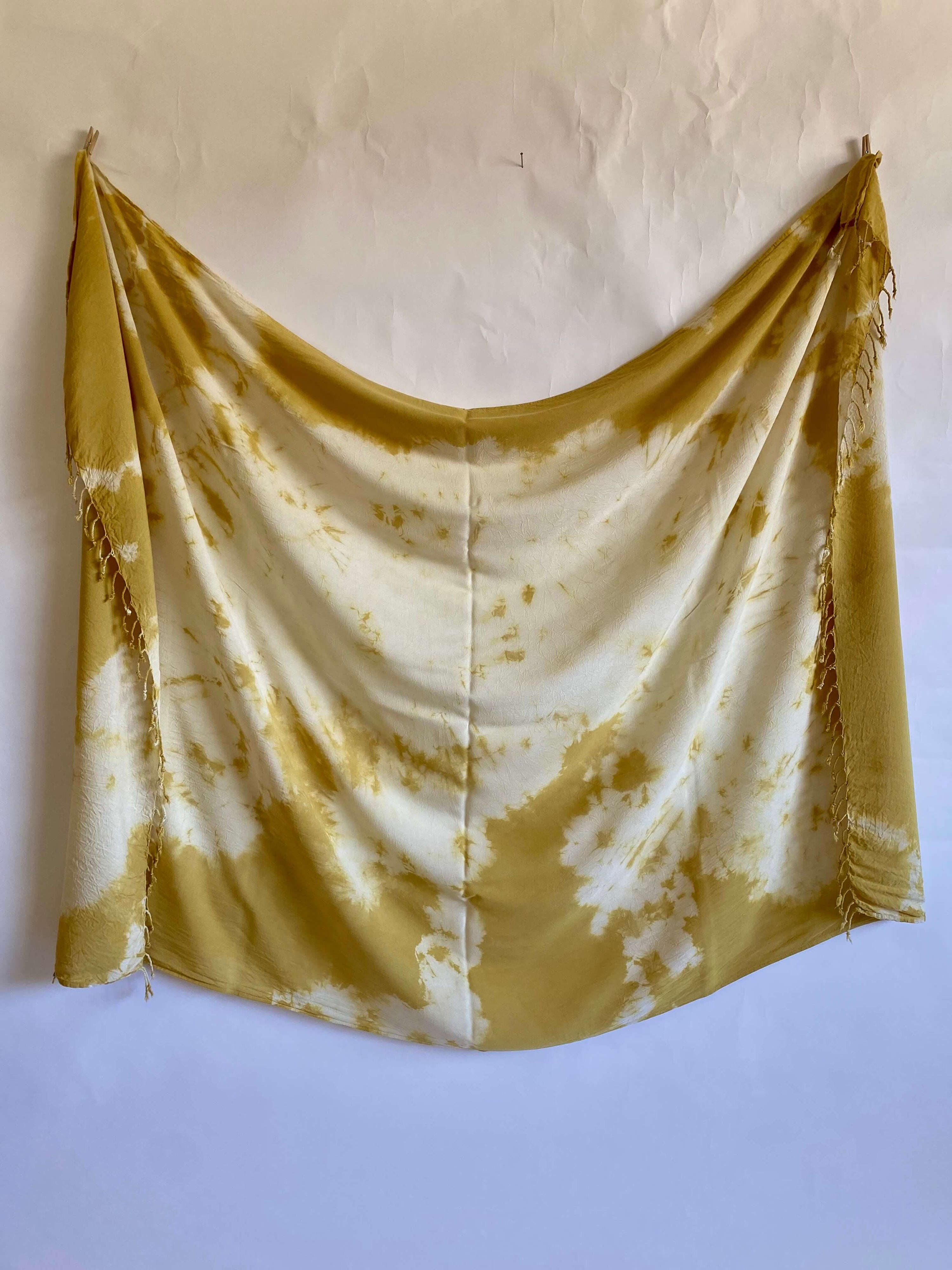 Pomegranate Tie Dyed Sarong
This sarong made from bamboo fibers was dyed with pomegranate rinds and has the most lovely yellow color to it.
The sarong measures 44"x 72" and has fringe on the two shorter sides.
I personally always take a sarong to the beach instead of a heavy beach towel. Use it as a towel, a skirt, shawl or even a dress! Google all the ways to wear a beach sarong and you'll quickly learn why it's a must for the beach or any warm weather vacay!
When I think of a beach vacation, I immediately put a sarong on my packing list.
Pomegranate Tie Dyed Sarong