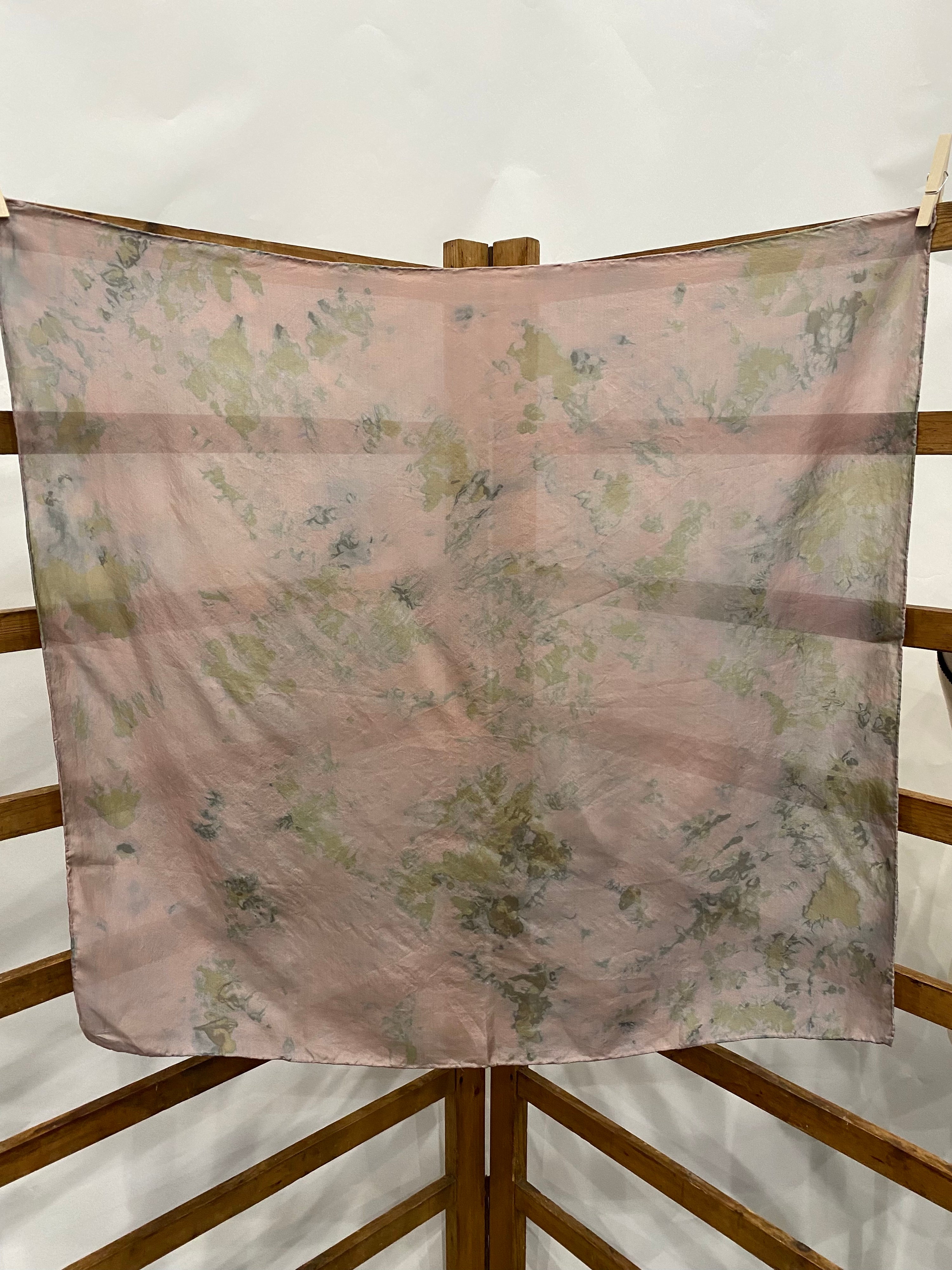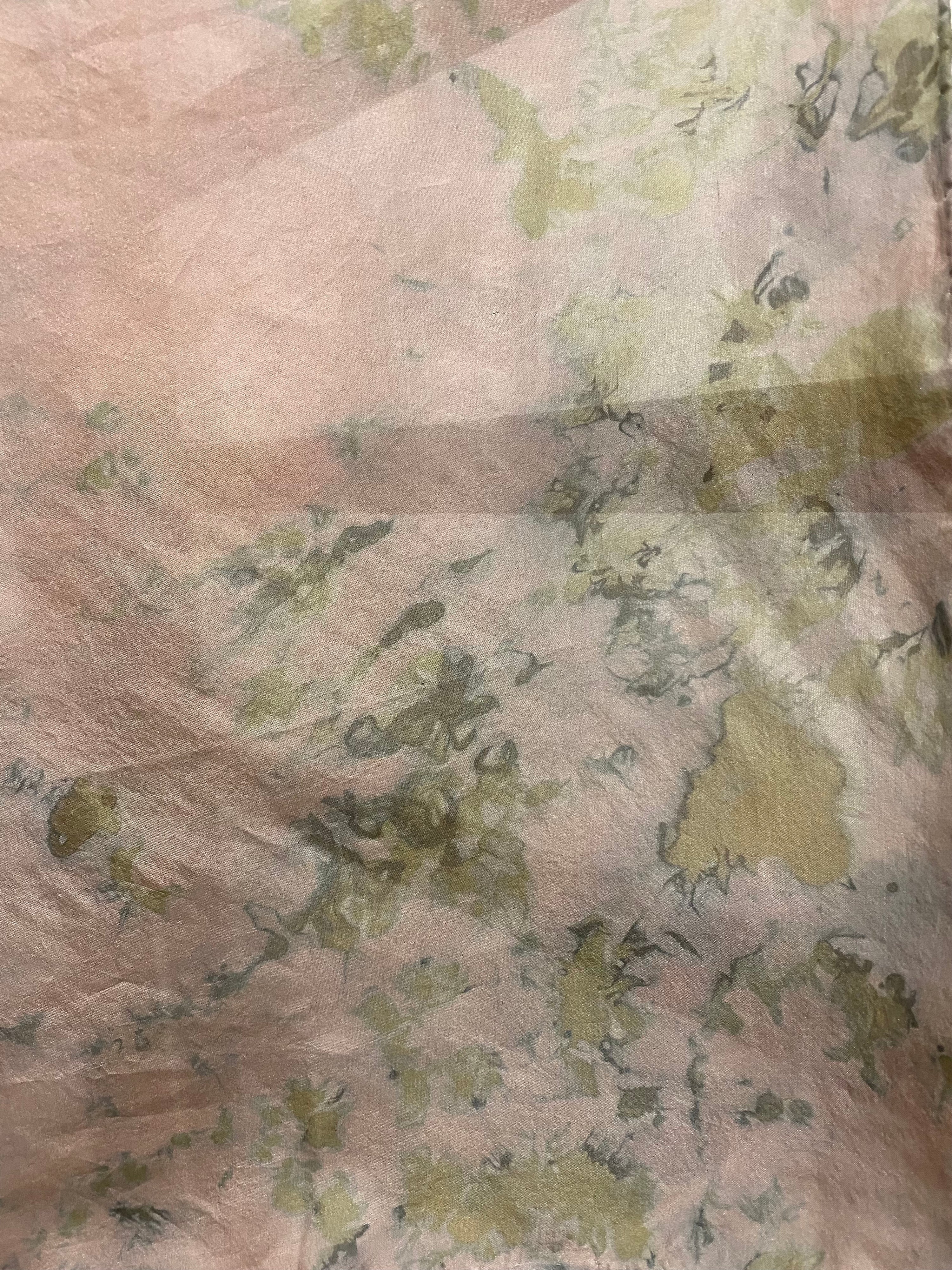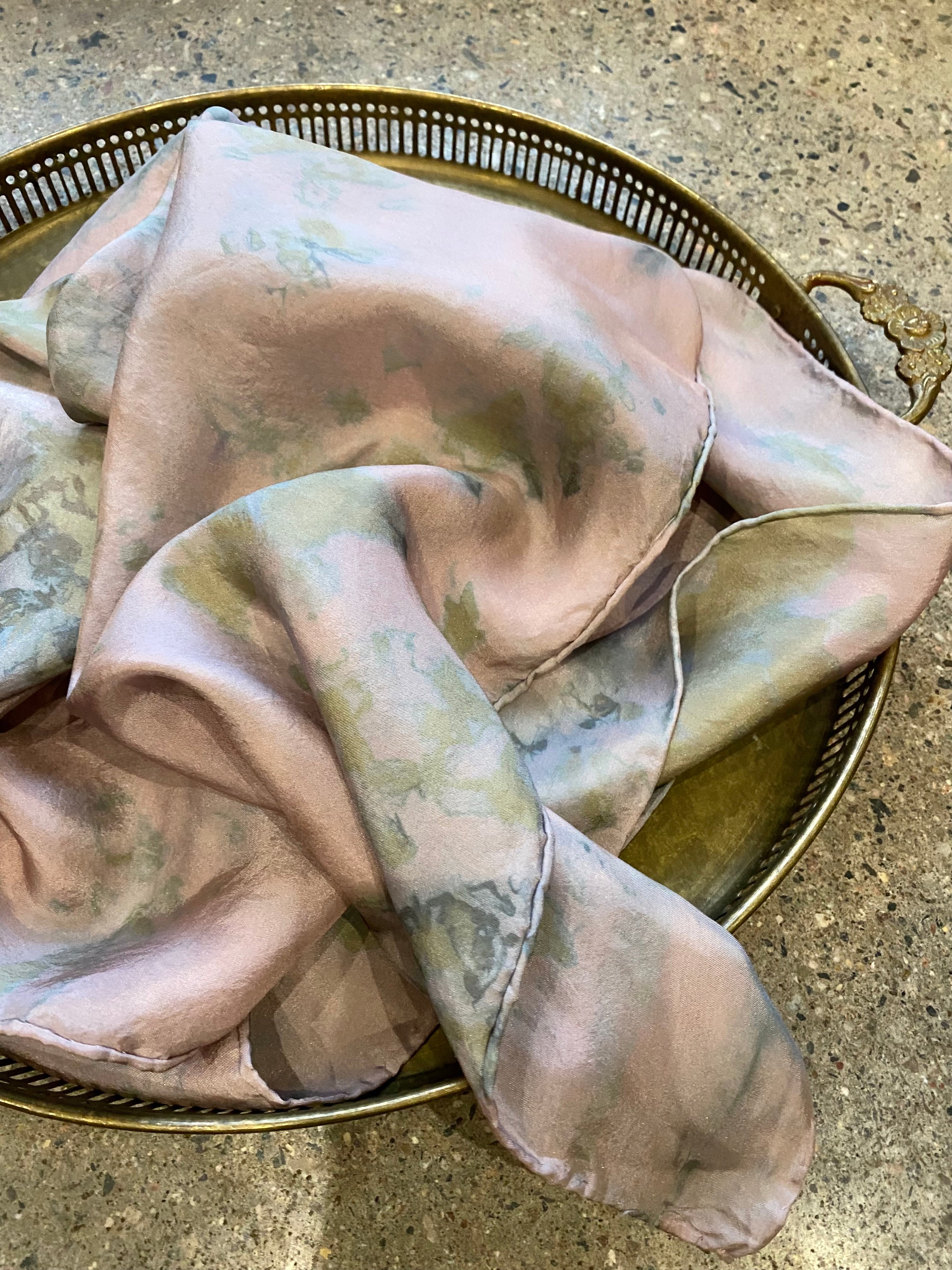 One of my current favorite pieces! This scarf was dyed with hibiscus flowers and pH modifiers. I get a vintage watermelon vibe when I look at this piece. 
Featuring 100% Habotai silk with hand sewn edges and an elegant drape. Habotai silk has a soft and supple hand and a lustrous sheen, very light weight with some sheerness to it, this is lighter in weight and thickness than Crepe de Chine silk and Charmeuse silk
Measurements:

28"x28"
We recommend washing all botanical pieces with a pH neutral soap like wool lite. It's best to avoid getting anything too acidic on naturally dyed pieces as it can shift the color (lemons, vinegar etc.) Textiles dyed with plants are consider "living". The colors can shift and change over time, it's best to follow care instructions for the longevity of your one of a kind garment. 
Gentle cycle on cold, hang to dry out of direct sunlight. 
All botanically dyed pieces come with specialty care instructions.