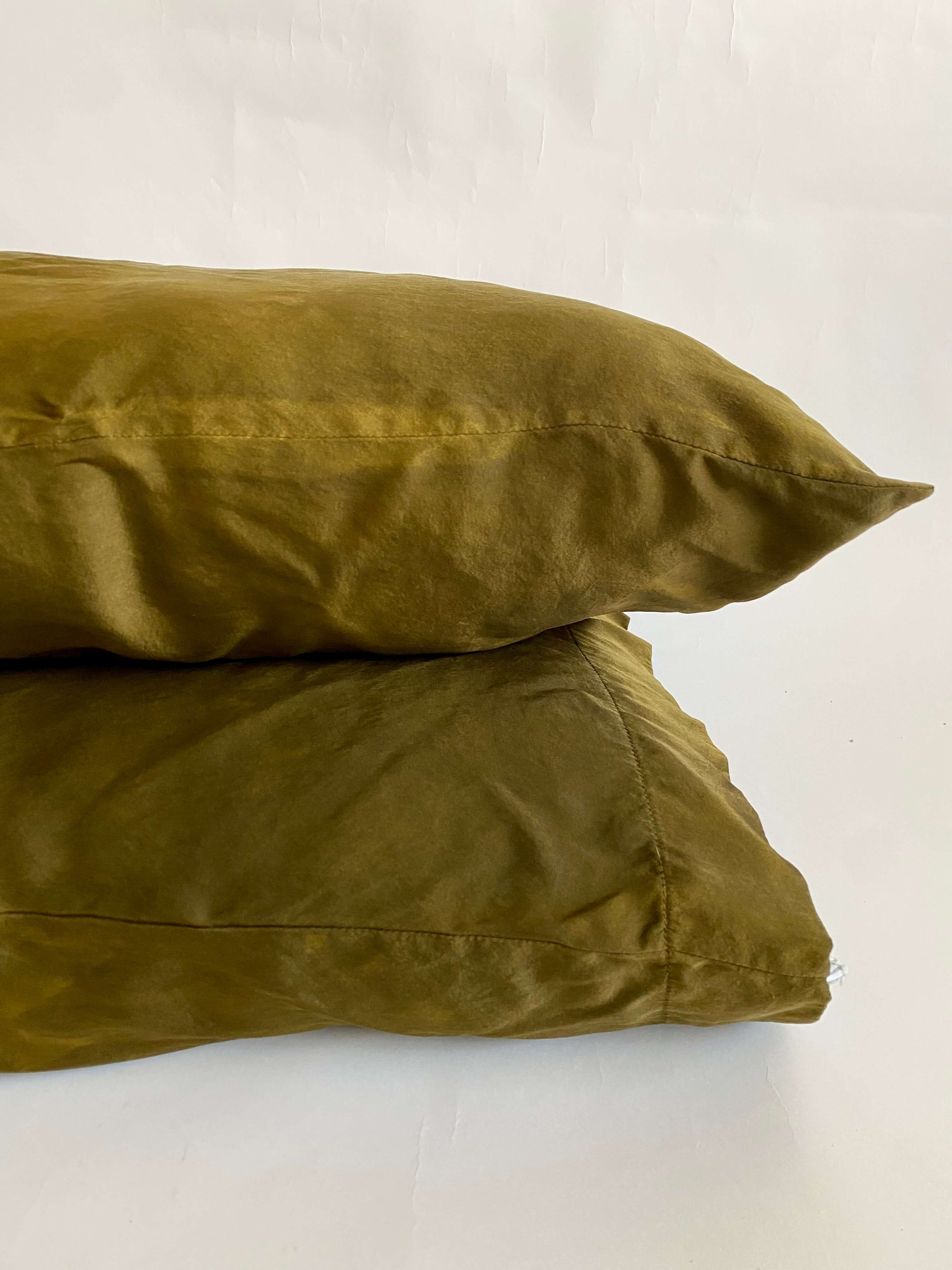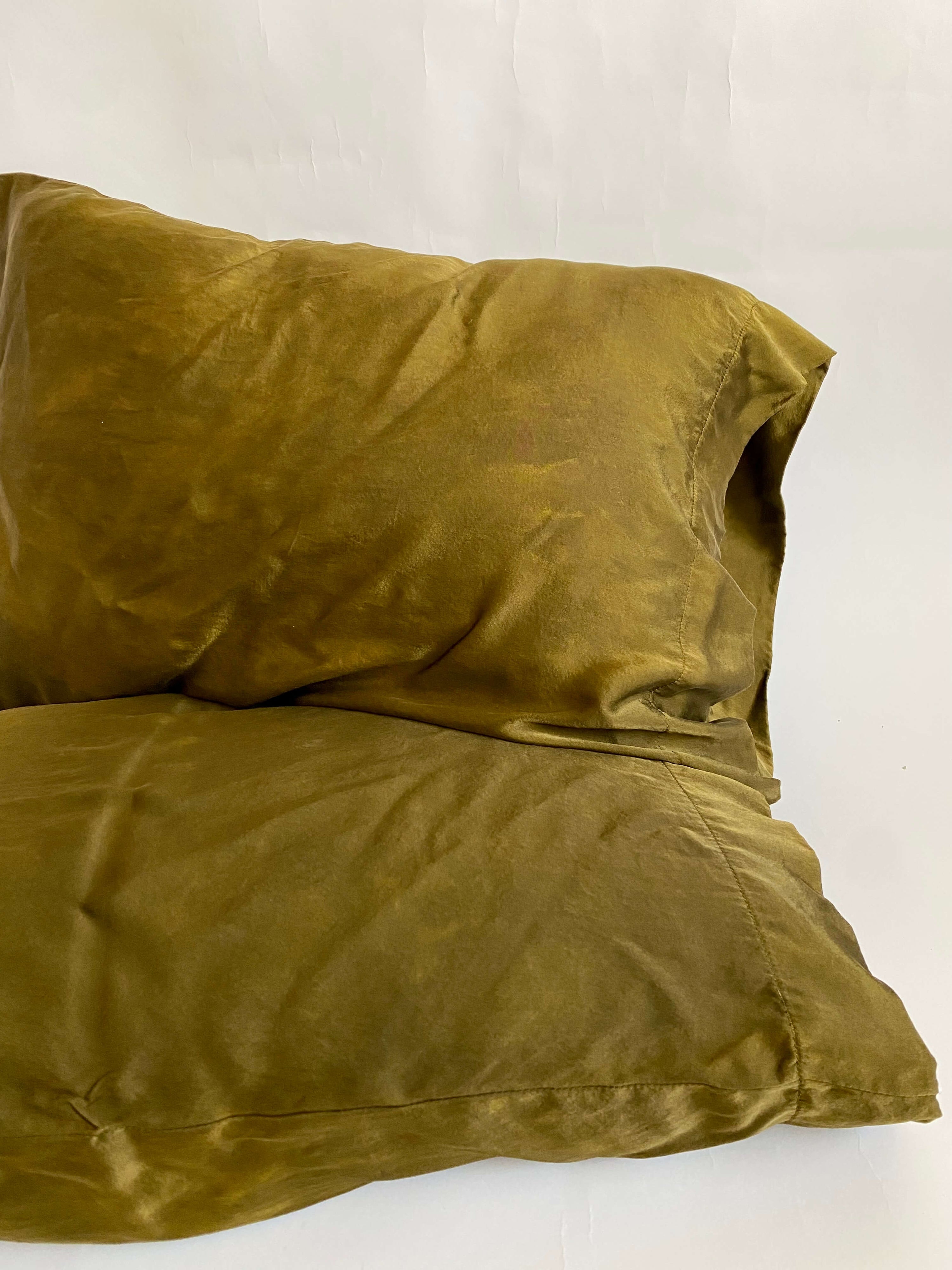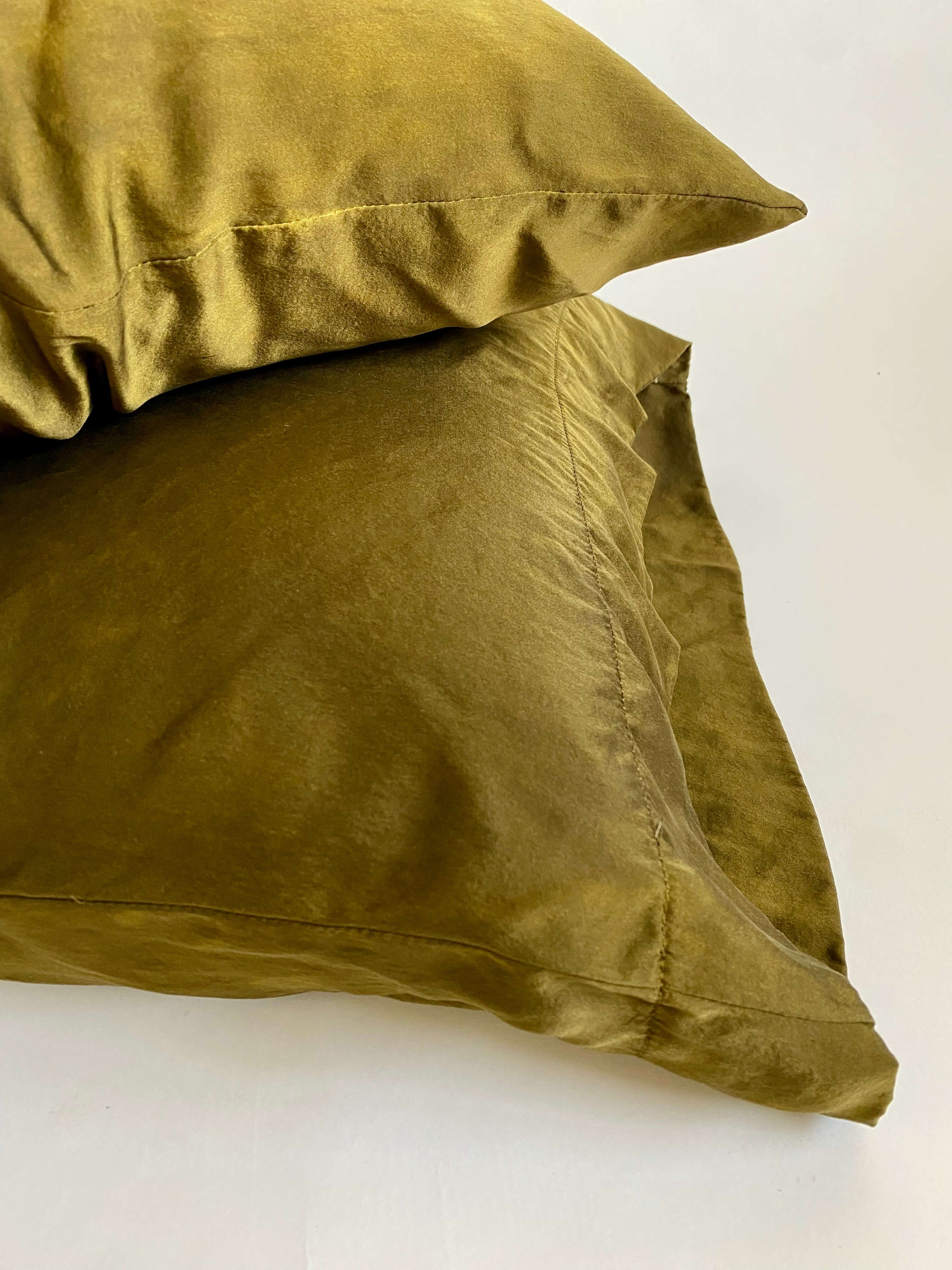 Green Toned Silk Pillowcases Dyed with Marigolds
Our silk pillowcases are THE bedroom must have!
This set was dyed with marigold flowers and iron.
Silk helps your hair and skin by keeping it hydrated while you sleep, never wake up with frizzy hair again! Silk is a thermoregulating fabric, which means it will help you stay cool in the summer months and warm in the winter.
Once you try these bad boys, you won't want to sleep on anything else!
Each set comes with two silk cases, fits a standard pillow
Made from 100% Charmeuse Silk
Wash on delicate cycle, cold water, hang to dry
Don't see the color you're looking for, shoot us a message and lets get a custom order going- this is what we specialize in! Custom everything is our passion.
Green Toned Silk Pillowcases Dyed with Marigolds