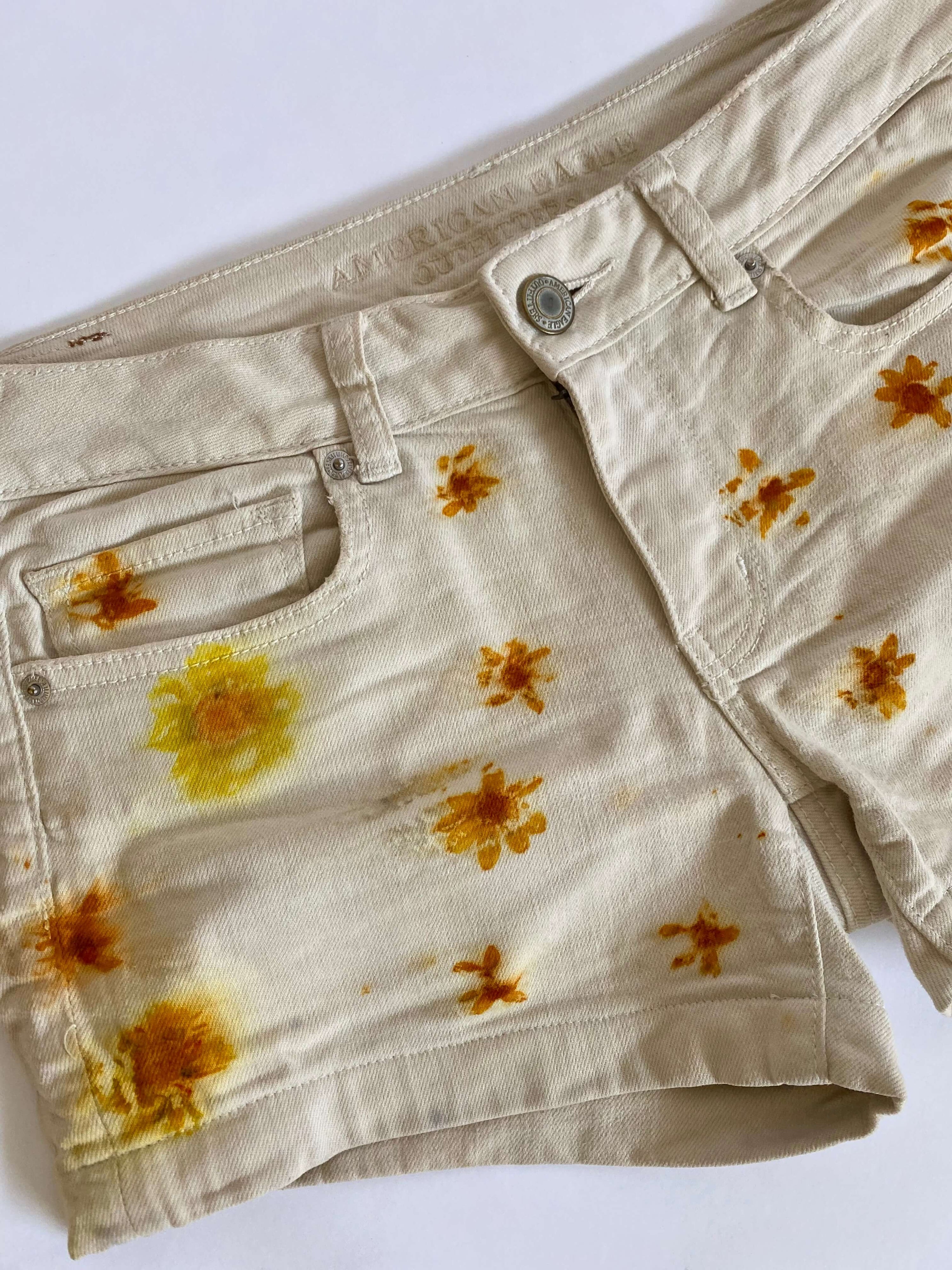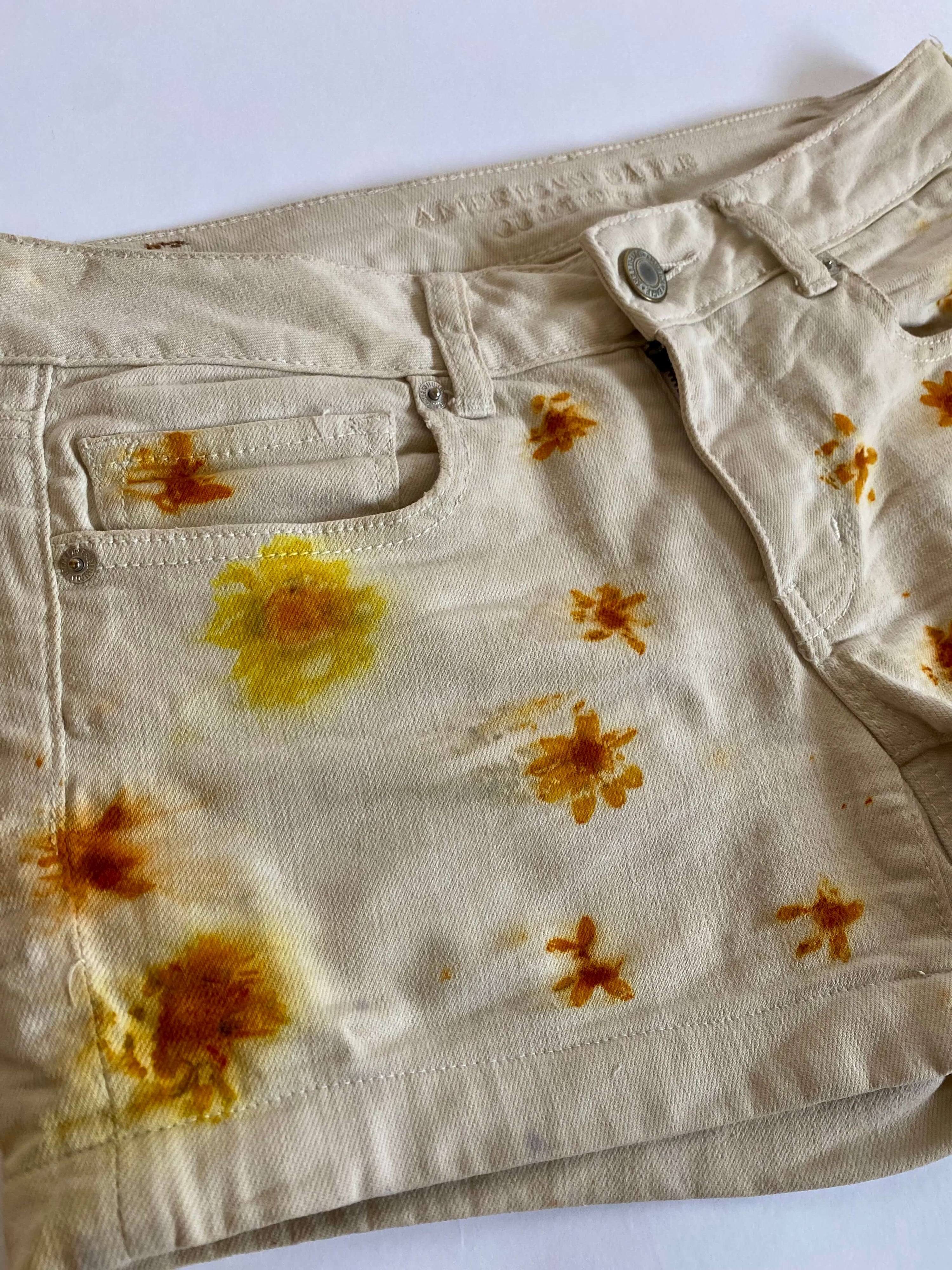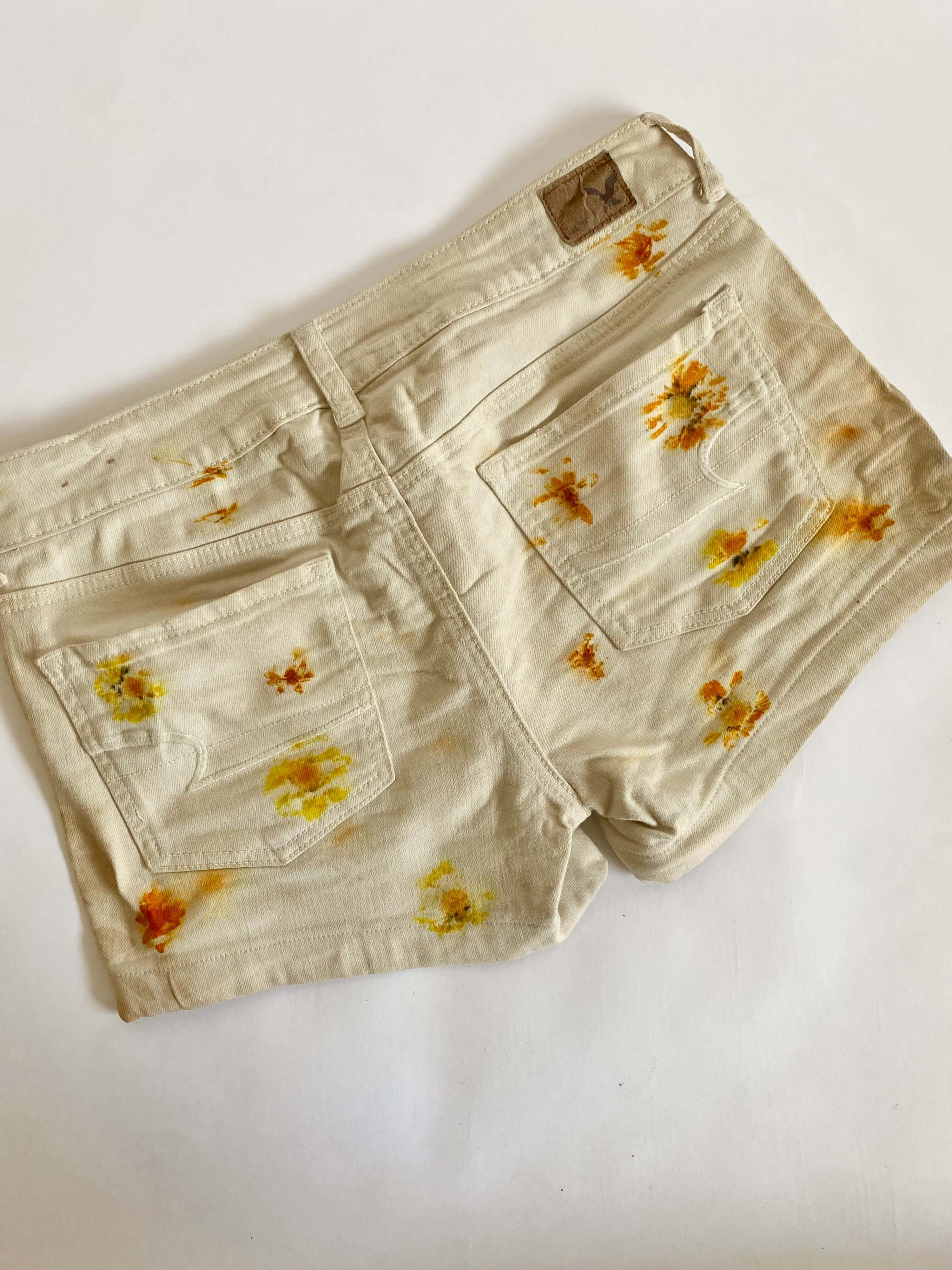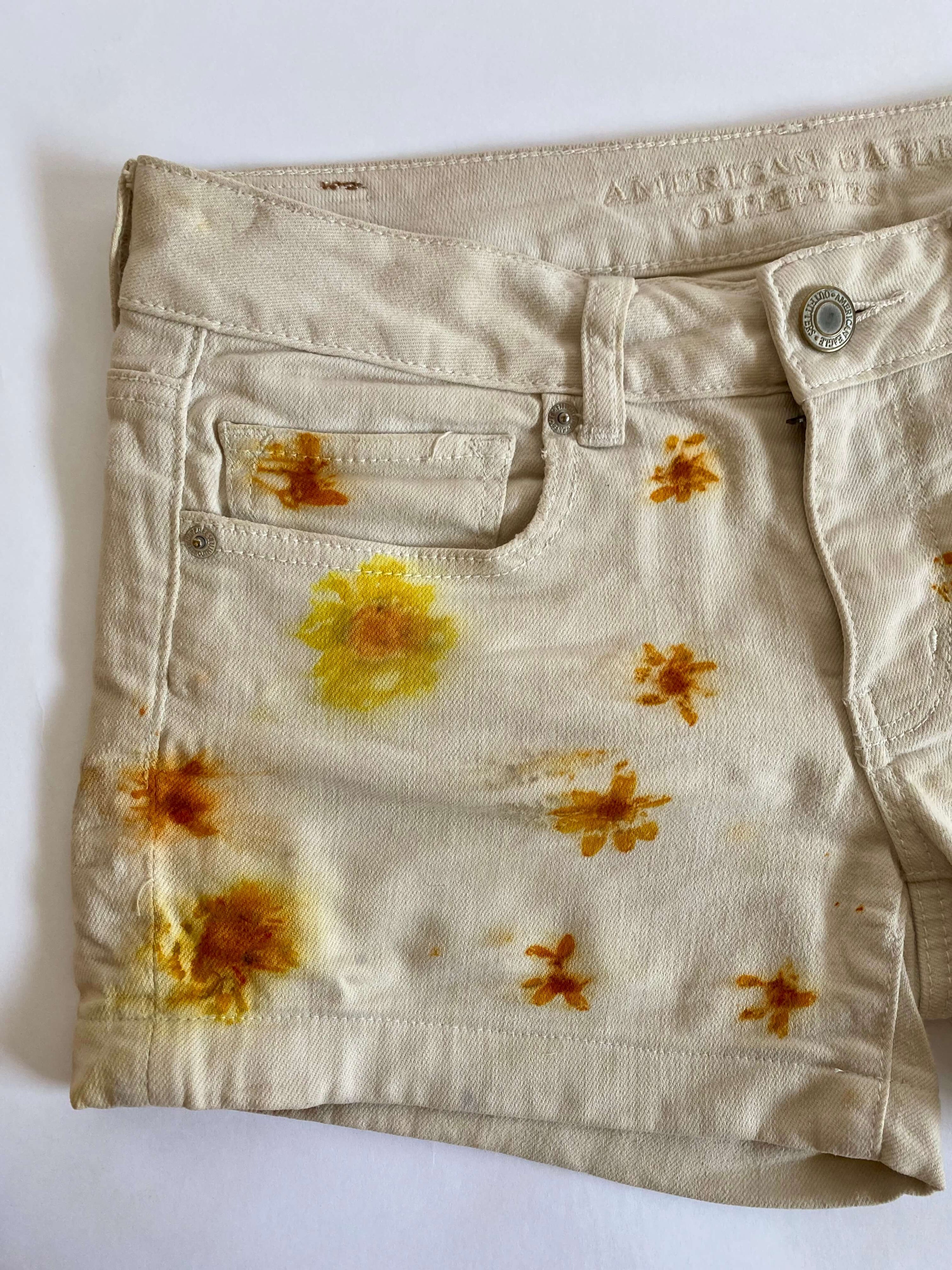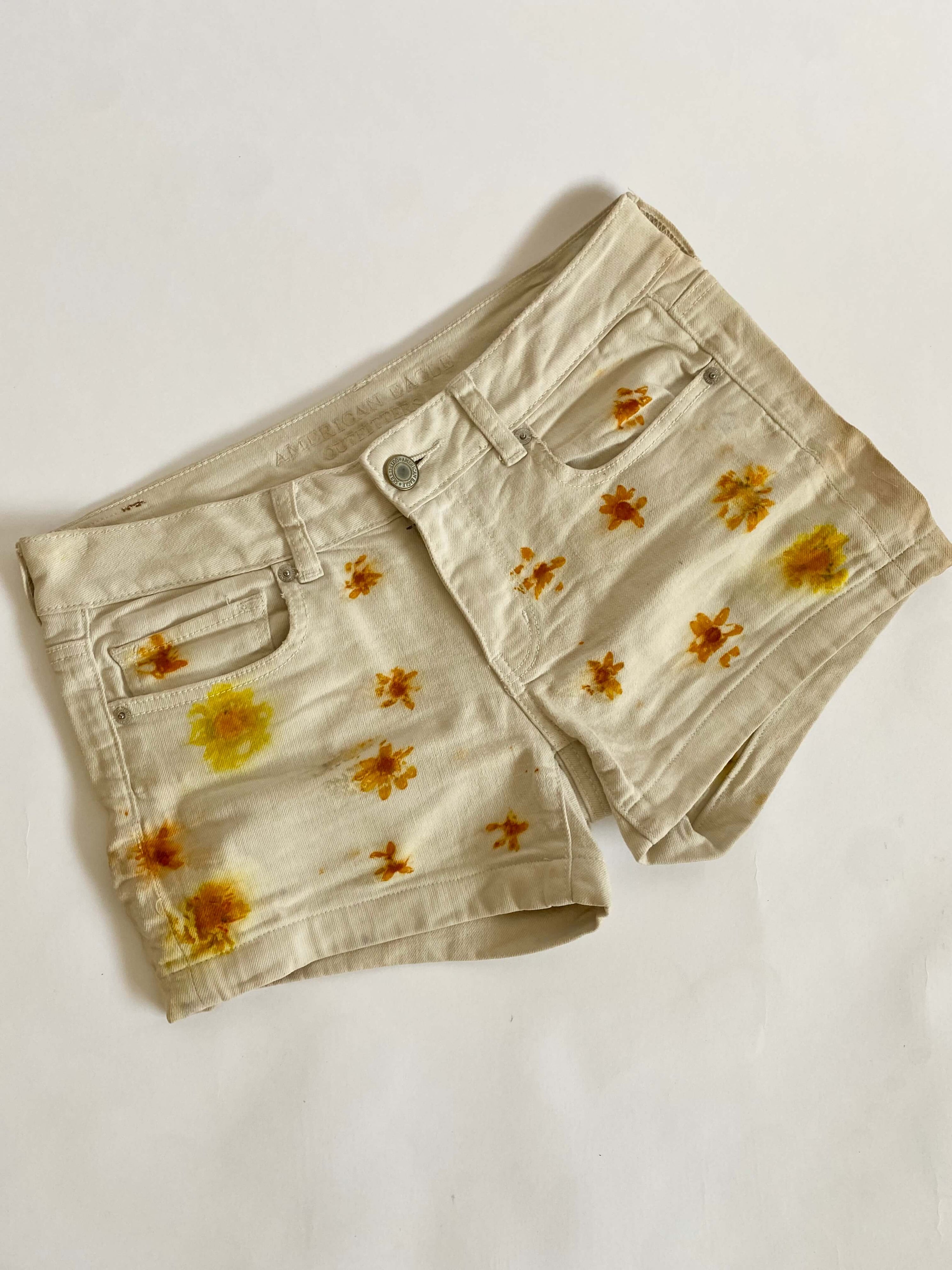 Eco Printed Denim Shorts (Size 6)
These white American Eagle shorts were saved from the landfill and given a new life with a fresh eco print. These flowers were freshly picked from my garden, and then transferred onto the denim shorts.
Need a new pair of festival shorts, gardening attire or just a pair of interesting bottoms? These are for you! 
Labeled with "Stretch" on the side
Size 6
Eco Printed Denim Shorts (Size 6)