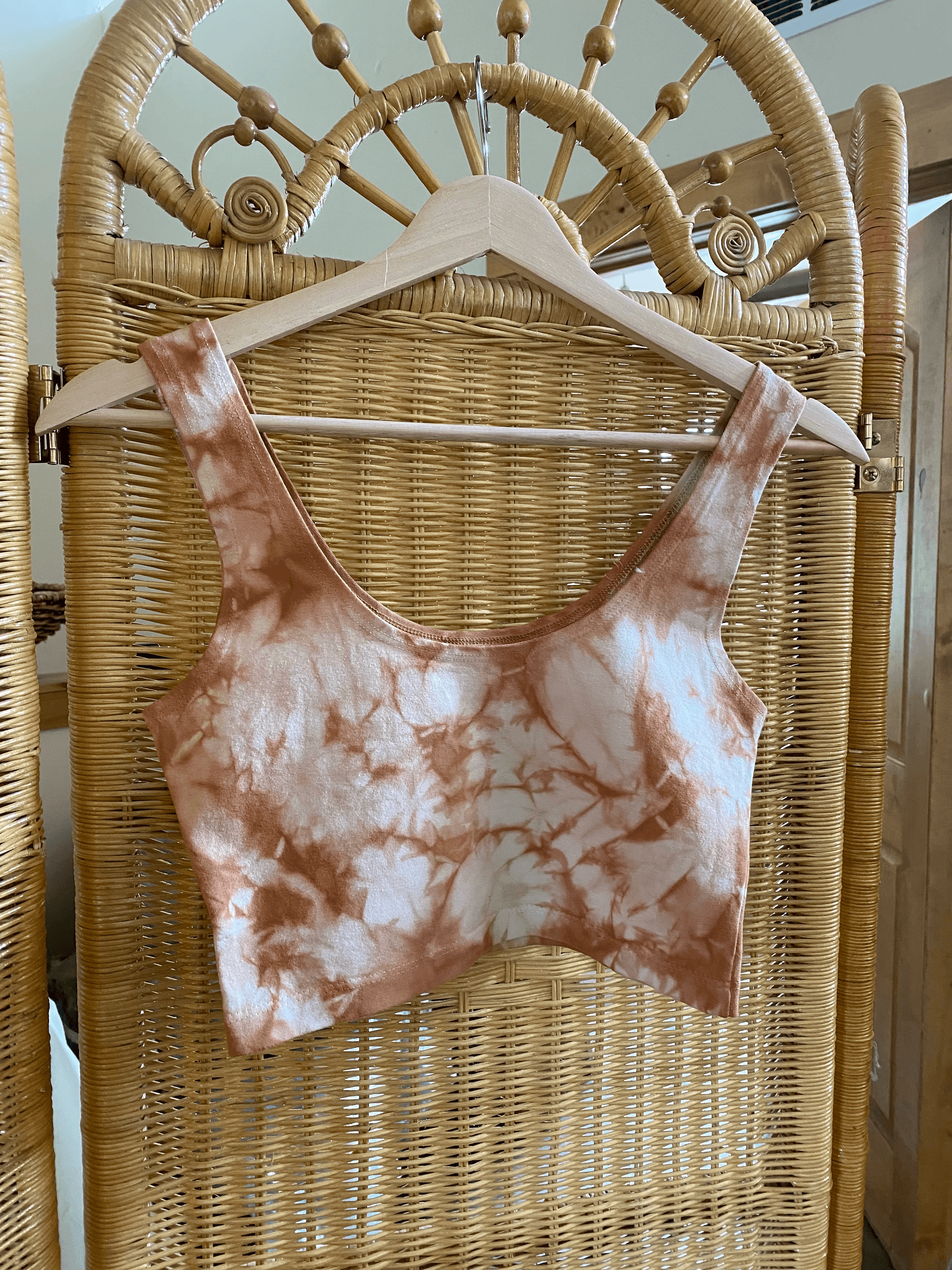 This 100% cotton crop top was dyed with the the wood from the acacia tree, the dye is called Cutch.  It has the most lovely earthy, salmon brown tones.
This top is something that I personally live in every day! Wear as a top or a bra, either way, you'll be so comfortable, you won't want to take it off.
We recommend washing all botanical pieces with a pH neutral soap like wool lite. It's best to avoid getting anything too acidic on naturally dyed pieces as it can shift the color (lemons, vinegar etc.) Textiles dyed with plants are consider "living". The colors can shift and change over time, it's best to follow care instructions for the longevity of your one of a kind garment. 
Gentle cycle on cold, hang to dry out of direct sunlight. 
All botanically dyed pieces come with specialty care instructions.