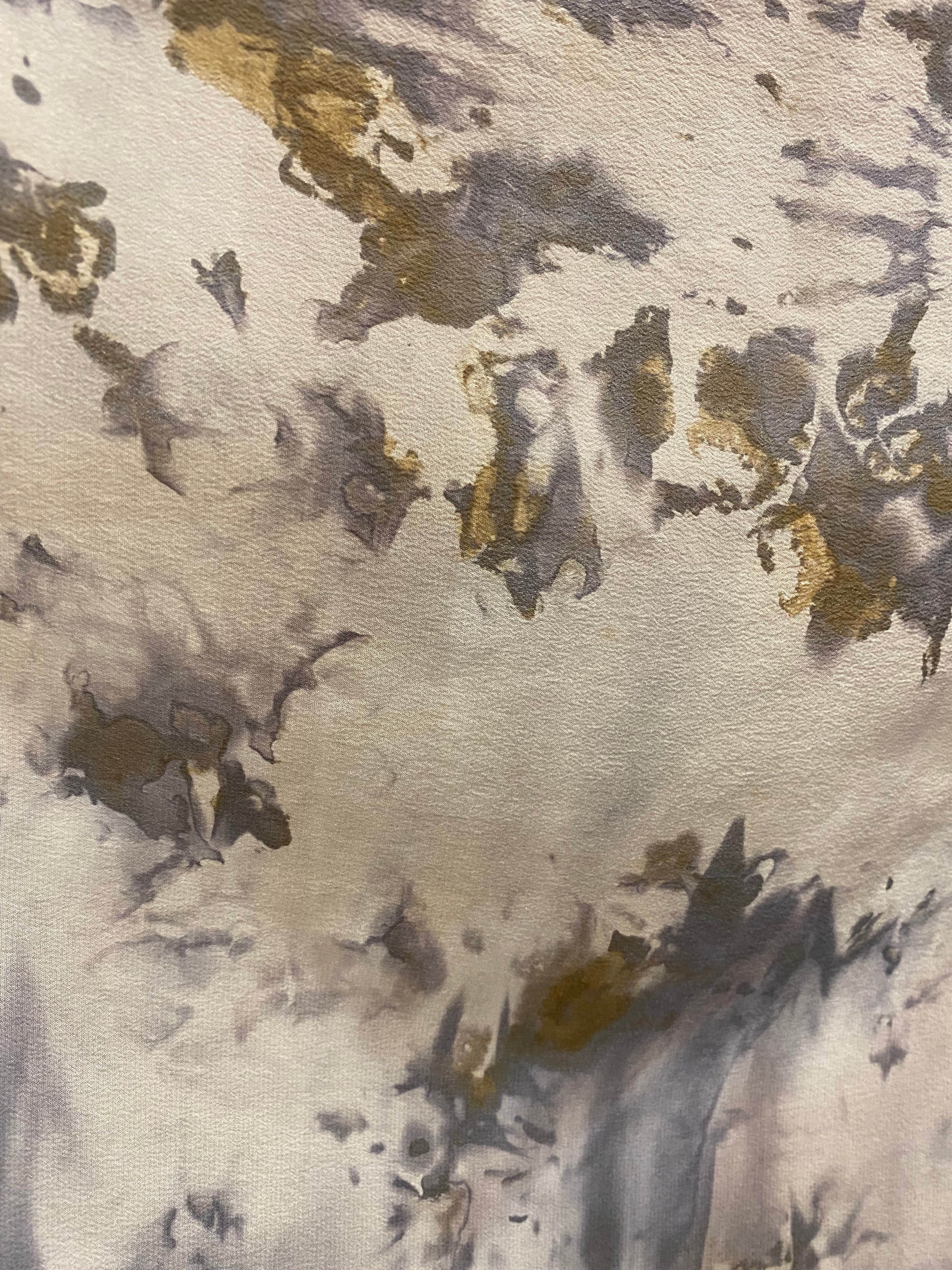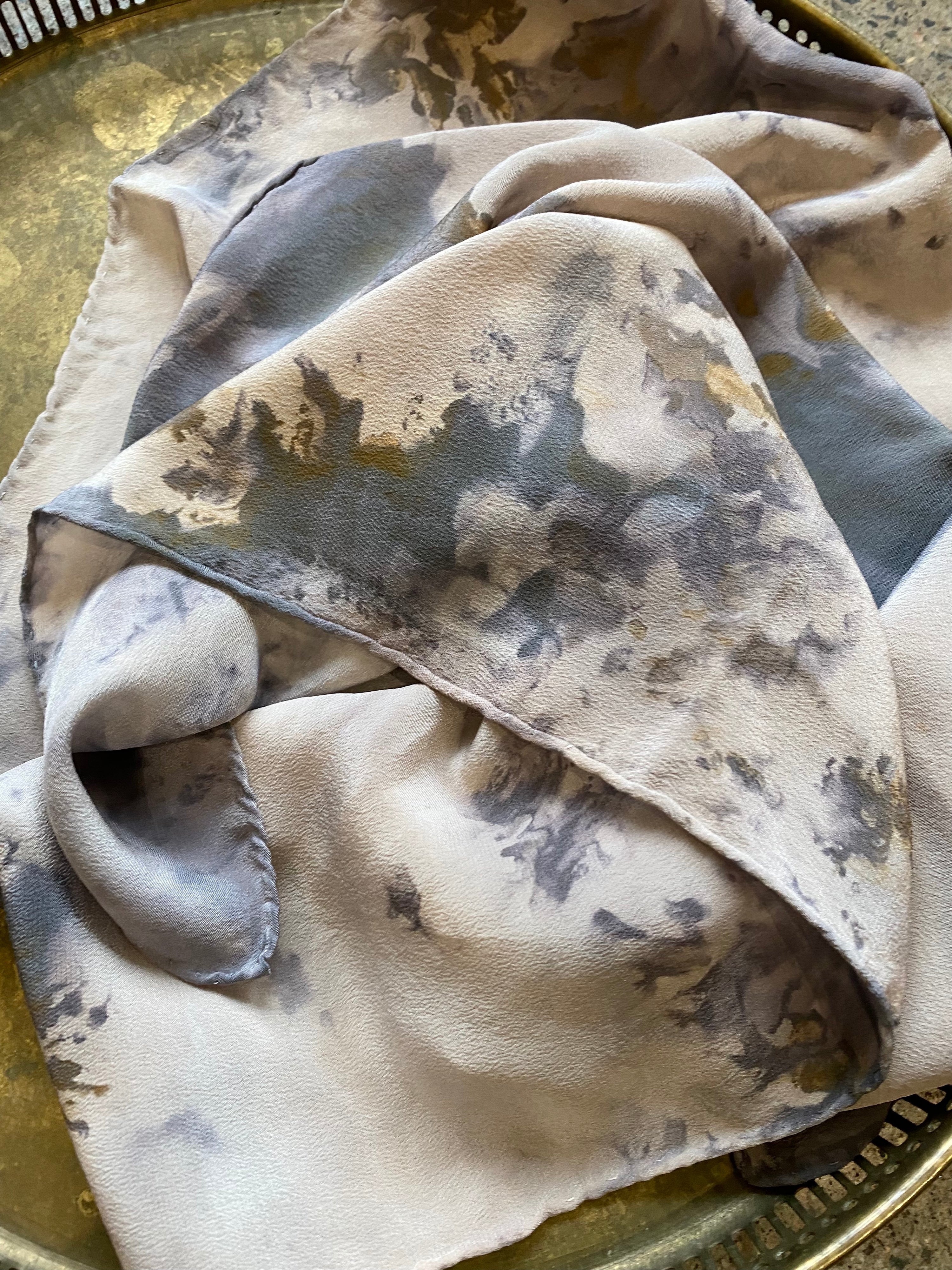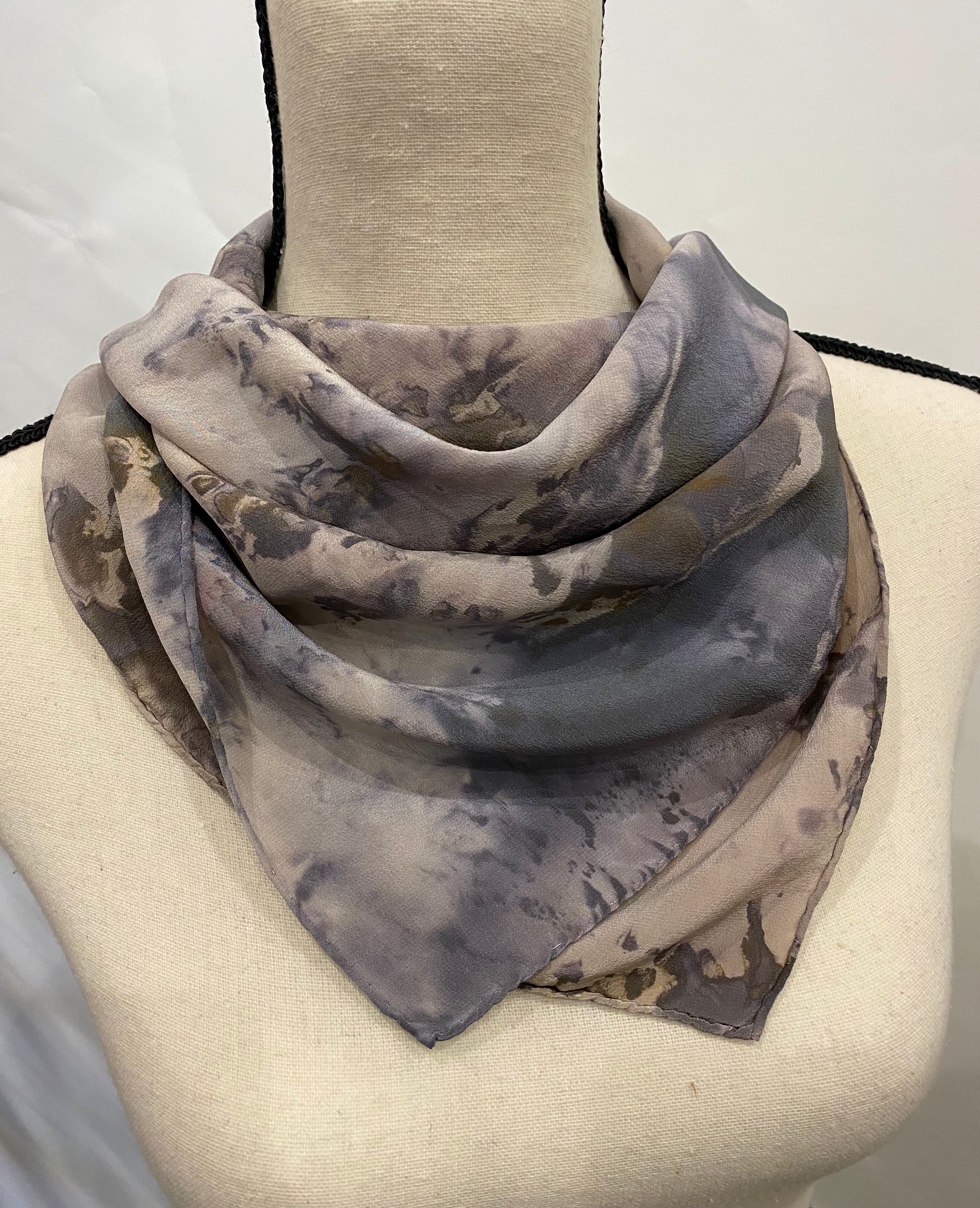 This avocado piece has more of a neutral background, not as dark purple as some of our other avocado scarves. The main color is a light sandy pink with gold, grey and dark purple markings from pH modifiers.
This scarf is made from Crepe De Chine Silk. Crepe De Chine silk scarf has a slightly crinkled or "pebbled" texture with a gentle, graceful drape, a very soft hand, and a more substantial weight than our habotai silk offerings. Because of the texture, the sheen is much more subtle on this weave of silk, this fabric is our more luxurious line and features hand sewn edges.
Measurements:
24"x24"
We recommend washing all botanical pieces with a pH neutral soap like wool lite. It's best to avoid getting anything too acidic on naturally dyed pieces as it can shift the color (lemons, vinegar etc.) Textiles dyed with plants are consider "living". The colors can shift and change over time, it's best to follow care instructions for the longevity of your one of a kind garment. 
Gentle cycle on cold, hang to dry out of direct sunlight. 
All botanically dyed pieces come with specialty care instructions.